Please Note: This article is only applicable to customers using the SRM Application that is installed on your computer. Those accessing SRM via a web browser such as Google Chrome, Internet Explorer, or Mozilla Firefox do not encounter these issues.
Unable To Connect To SRM Login Screen
If you are unable to access the SRM Client login page or encounter the following errors shown below please follow the attached troubleshooting steps.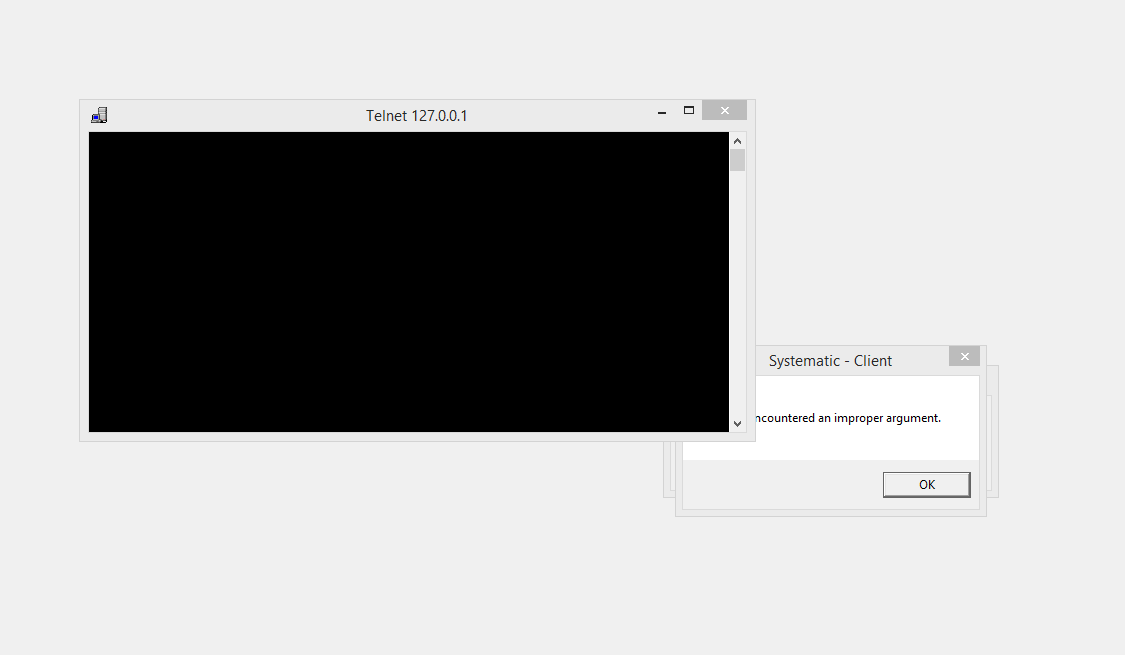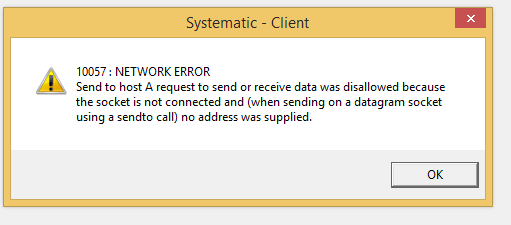 Possible Causes:
OpenVPN is not installed
OpenVPN is not connecting properly
Using an outdated version of OpenVPN
Telnet is not enabled on the computer
Internet connection was temporarily disrupted
You Can Troubleshoot Telnet Errors with the Following Steps:
Restart OpenVPN by navigating to the task bar, right click on the OpenVPN Icon and click Exit.
Then proceed to your desktop, right click on OpenVPN GUI and click Run as Administrator.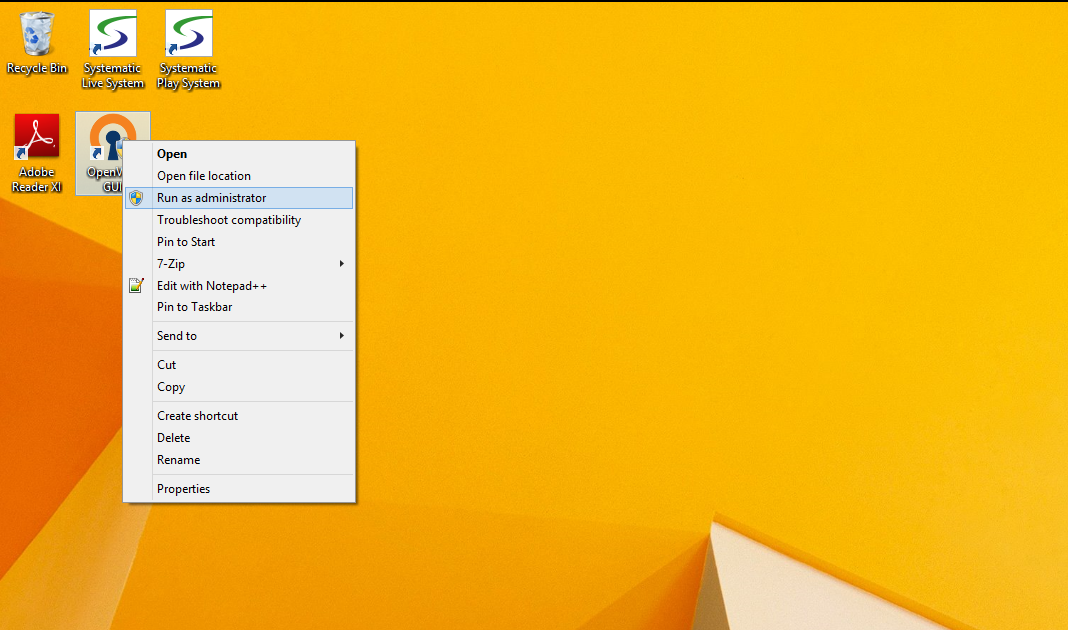 3. Proceed back to the task bar, right click on the OpenVPN Icon and click connect.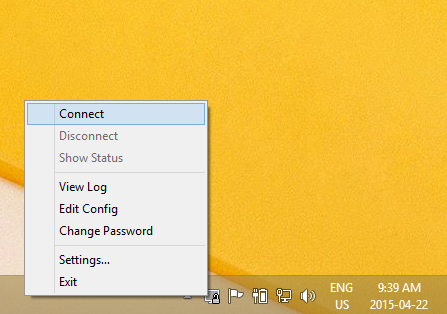 4. A window will appear, and should run through the connection and disappear in 10 seconds or less. You will get notification of connection in the Task Bar.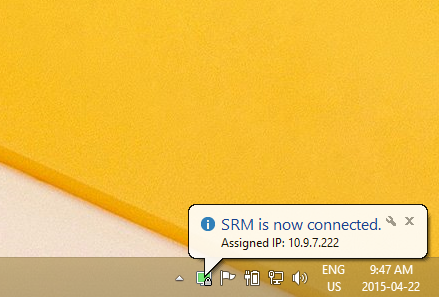 Confirm Telnet is enabled on the workstation
Open Control Panel > Programs and Features > Turn Windows Features on and off
Locate and add a check mark beside Telnet Client > OK
Installation can take several minutes
You Are Using An Older Version of OpenVPN Follow Steps Below
Install OpenVPN
Right click on the install executable for OpenVPN and choose Run As Administrator.
Proceed through installation accepting default installation options.
Install Open VPN Configuration and Keys
Extract the *.zip file provided by Texada Software. Inside should be a saas OpenVPN configuration file and Keys folder.
Browse to C:\Program Files\OpenVPN\
Place the saas file into the Config folder.
Place the Keys folder into the OpenVPN folder.
Open the Bin folder. Right click on openvpn-gui > Send To > Create Icon on Desktop
Go to Desktop, right click on the new icon, click Properties.
Click on the Compatibility Tab, under Privilege Level add a check mark to Run this program as an administrator. Click OK