Provides a conceptual overview of the Content Management System (CMS) in GateWay's Administration Panel.
Body
Use the CMS (Content Management System) in GateWay to control the appearance and content of the ecommerce website that your customers use to browse for, purchase, and/or rent products from you.
The CMS is located in the Administration Panel component of GateWay. See: "About GateWay" to learn more about the components of GateWay.
The functionality in the CMS is focused on controlling three main aspects of your ecommerce website:
Navigation menus

Create and organize your custom pages, such as an about us page or contacts page, as well as separate buy and rent pages for your products

Product categories, subcategories, and filter options

Create and organize the categories and subcategories that your products are organized into on your website so that your customers can easily find what they are looking for
Set up the filters your customers use to refine their searches
Product listings and specifications

Add details and set up specifications for the products you sell and rent
Note: You can use your existing product listings and specifications from your SRM (Systematic Rental Management) application if they are available
The combination of navigation menus, product categories, and product listings appears as follows on your ecommerce website: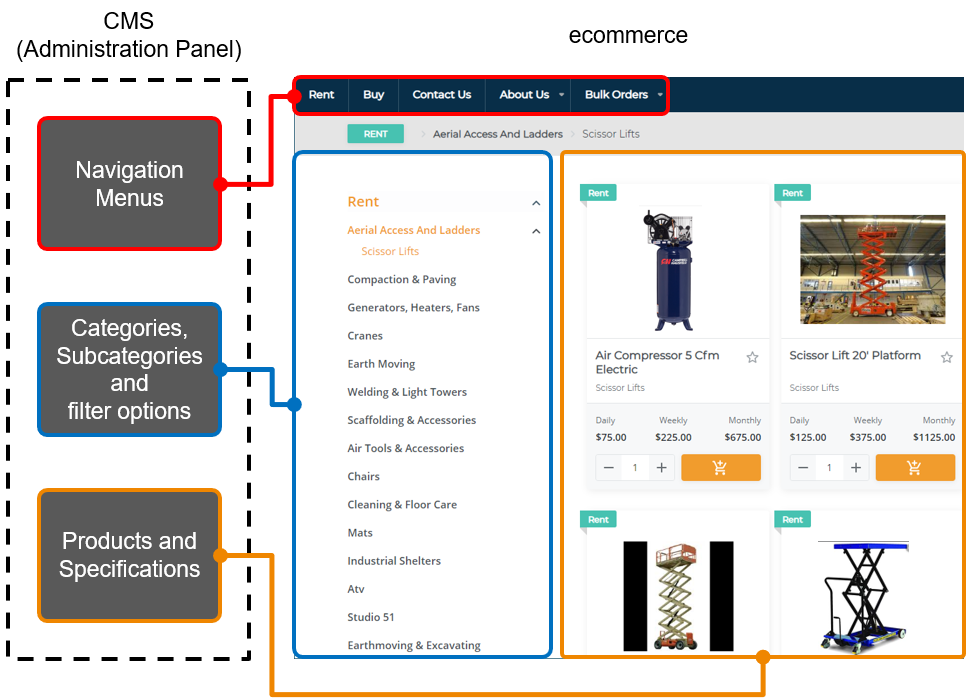 In the Administration Panel, the CMS functionality is divided up as follows: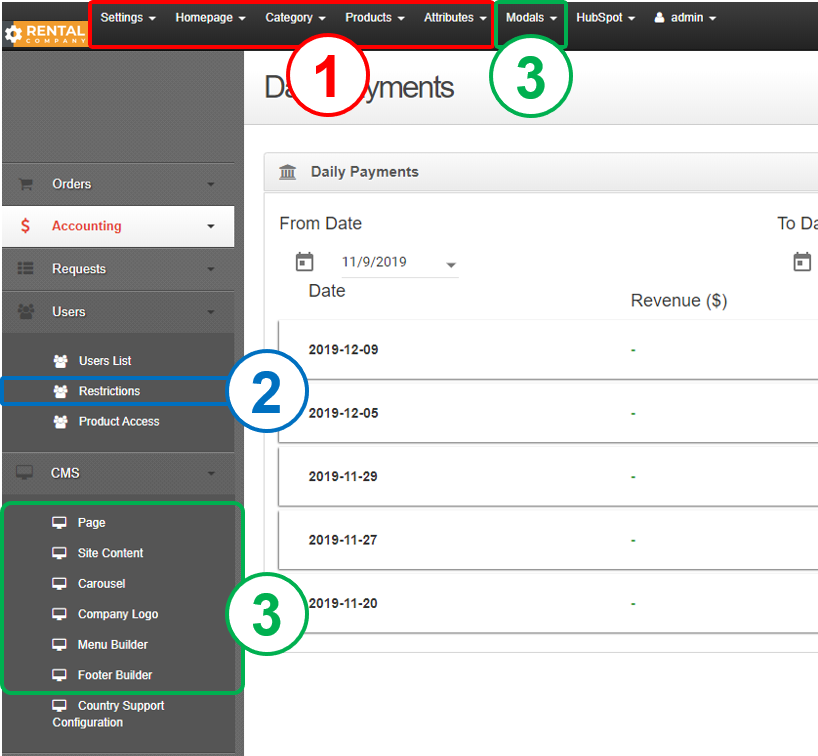 Menus for setting up anything related to your product listings such as product details, categories, attributes, and search filter options.
The Restrictions menu controls what products and menus your customers can view on your website.
Menus for setting up anything related to the visual appearance and behavior of your ecommerce website, including navigation menus.
Note: See: "Introduction to the GateWay Administration Panel Dashboard" for more information on what each menu option does.