Add a Company Logo to Your Ecommerce Website in the Administration Panel
Describes how to add or update your company logo on your ecommerce website in the GateWay Administration Panel.
Type
How to
Audience
GateWay Administrator
Products
GateWay Administration Panel, ecommerce
Context
Add a company logo to your ecommerce website to raise brand awareness of your company with your customers.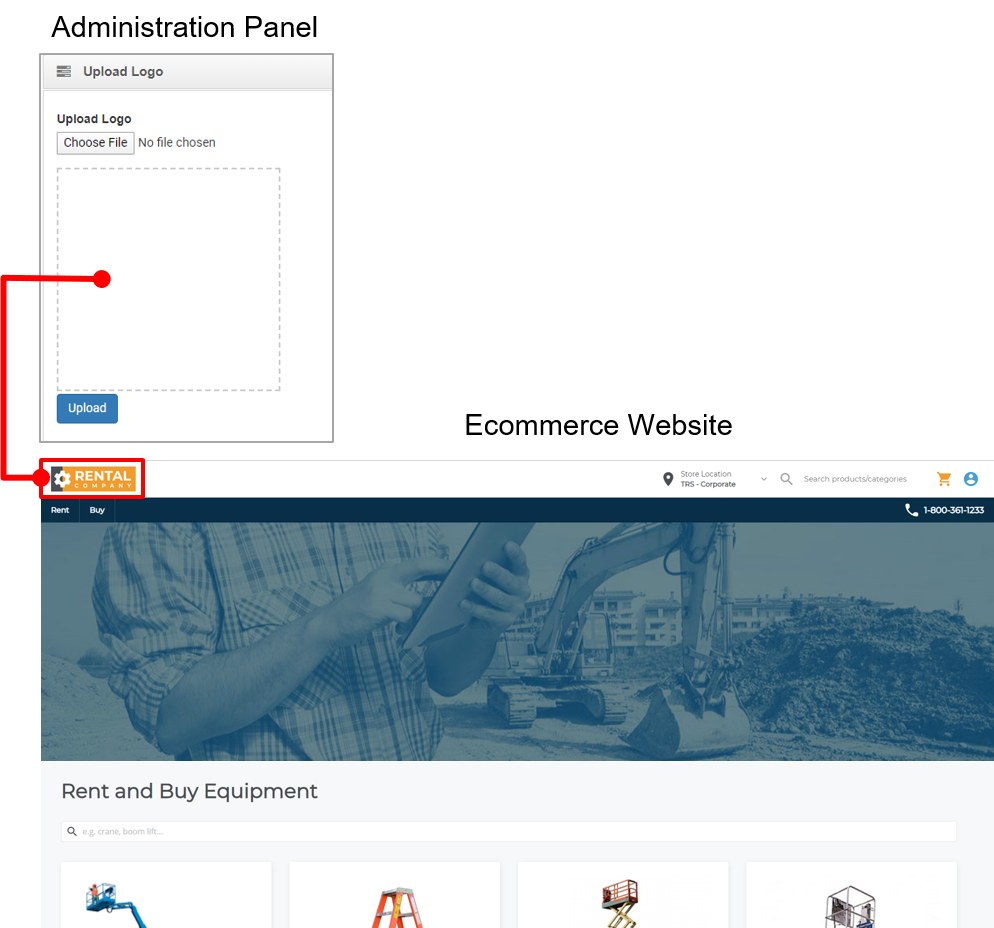 The logo serves three purposes:
It reminds your customers who they are shopping with, helping you remain top-of-mind
It serves as a home button that takes your customers to your ecommerce website homepage when they click it
It serves as a home button that takes you to the Administration Panel dashboard when you click it in the Administration panel
You can add or update your logo at any time
You can add any type of valid logo image file, such as .jpg, .bmp, or .gif.
Before You Begin
Required: Valid GateWay account, valid login credentials and access permissions, existing logo image file
Steps
To add or update your company logo, do the following:
In the Administration Panel menu bar, navigate to CMS > Company Logo
The Company Logo page opens in the main area

In the Upload Logo section, click Choose File to select the logo image file from your device's file manager
The logo image is added to the Upload Logo section

Click Upload
The logo image is added to your ecommerce website
The logo image is added to your Administration Panel
Related Articles