Attempting to log into SRM either fails with a specific error or does not appear to be successful
There are several possible causes of login failure:
1) Incorrect Username and Password
After entering the Operator Code and Password, if the system does not successfully log in review the Status Bar at the bottom of the screen: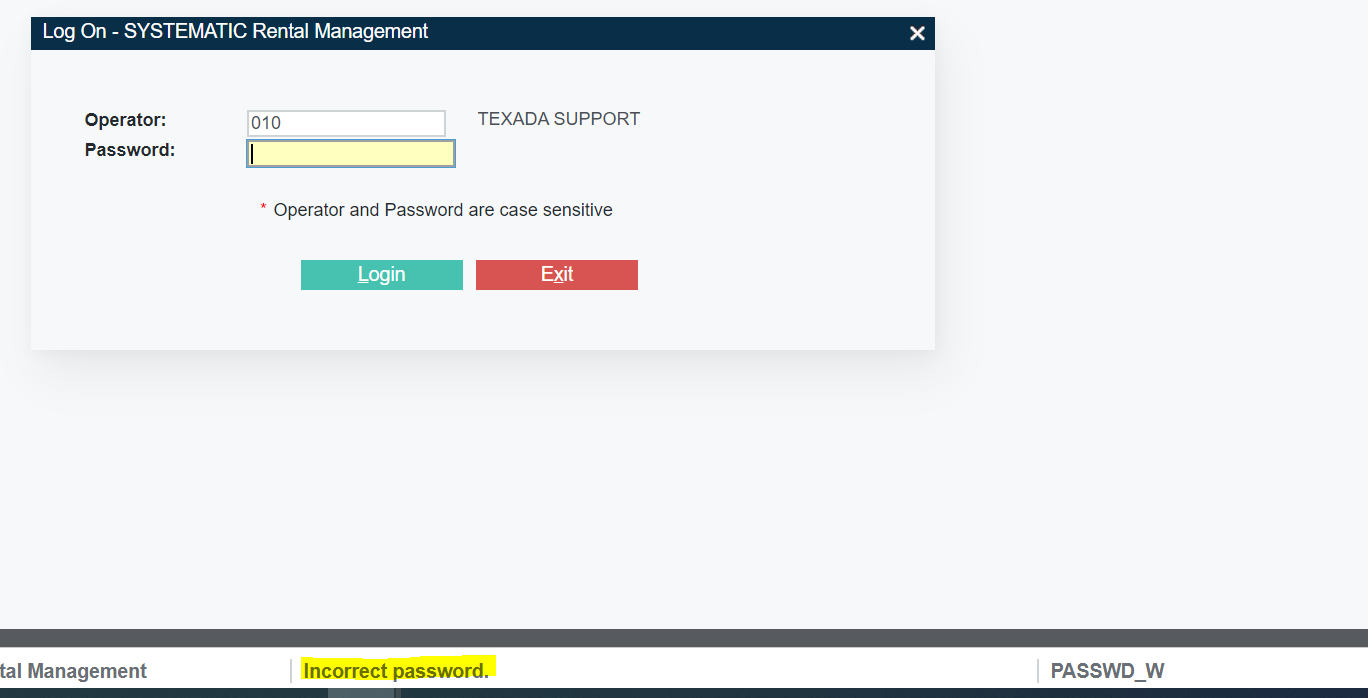 If "Incorrect Password" is displayed, then an error typing in the password has been made. The password is case sensitive, and default password requirements require a password of six characters with at least one letter and number in the combination.
If the password is unknown, please refer to How to Reset or Change your Password in Systematic Rental Management
2. Login has been disabled.
After a default five failed login attempts with the incorrect password an account will be disabled.


At this point it will be necessary to contact a company administrator to unlock the account. It is also recommended to reset the Operator password at this point to ensure the proper password is being used.
3. Failed to acquire license - 'IP license count 10 reached for ipKey'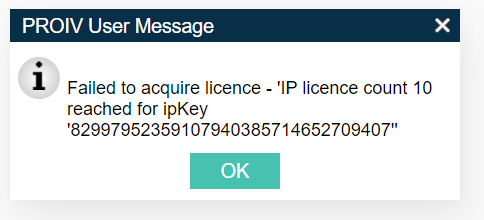 This message will display when ten or more login windows for SRM have been opened in quick succession. To clear this error, review all open browser windows and close/exit out of any open login windows:

It is very important to use the EXIT button to close the window. If the browser X button is used to close either the tab or browser window the session will not be properly closed.
If all windows are closed and the error still occurs, clearing the browsers recent cache will be required. To clear the browser cache, select the browser being used below. If the browser in use is not listed, please consult local browser documentation for steps:
Google Chrome - Clear cache & cookies
Mozilla Firefox - How to clear Firefox cache